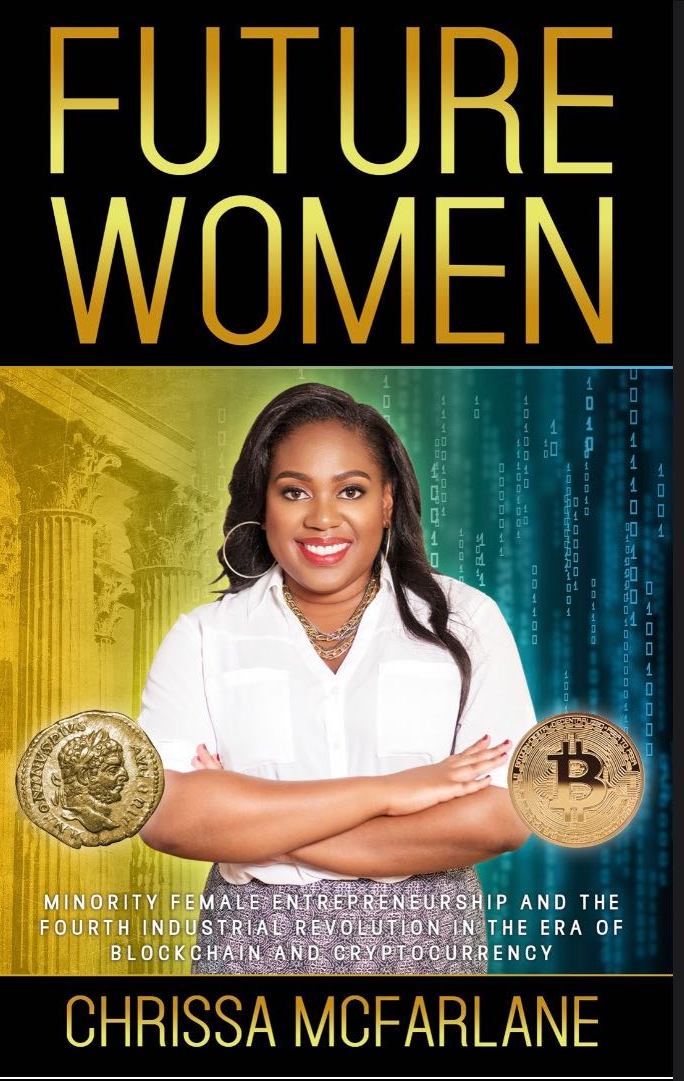 Available on Amazon!
Future Women
Of the $424.7 billion of funding raised in the past decade for startup companies, less than 2% went to minority women founders.
There is tremendous opportunity to be gained in the new digital economy. With an emphasis on diversity and inclusion at the center of this new economy, the time has come for minority women to be part of the building process!
All it takes is to pick up the hard-earned lessons from CEO and Founder of Patientory, Chrissa McFarlane in her latest book, FUTURE WOMEN – Minority Female Entrepreneurship and the Fourth Industrial Revolution in the Era of Blockchain and Cryptocurrency.
By the end of FUTURE WOMEN... you'll be inspired to find your passion for contributions in this new digital landscape.
It's time for Future Women to claim their place in the Fourth Industrial Revolution! Let's begin
---
FAQ
How much time will it take me to read this book?

The book has 176 pages, so it should take you about 3-4 hours. I value your time, so I worked hard to keep the signal-to-noise ratio high to make sure you can finish it over a weekend.

Do you have a discount for students?

Yes. If you're a full-time student, send me an email and I'll send you a offer coupon for the purchase.

Do you have a bulk pricing?

Yes. If you're buying more than three copies for your team/students/event attendees reach out to me for a bulk pricing cost.

I have a question. How can I contact you?